My Lifestyle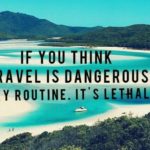 My passion is to travel, explore, learn, teach and share, which is exactly what I do. And I make a living from doing it. Most people think this lifestyle is only for the young and the rich. I my opinion it is a question of a pursuing dreams and exploring the opportunities in today's world.
Lifestyle politician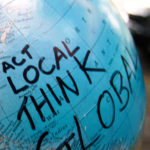 I'm a global lifestyle politician. I believe politics should be across borders. I seek to demonstrate politics in the way I live and through projects, events and activities I initiate or participate in. I believe the world needs change and I seek to do my part, while also trying to make a good living for myself.
What I do for a living

I currently live as a Nomad. My current jobs are research assistant for a university and as consultant for a small Danish company. I'm also the founder of GreenDriveThinking and work as a free-lance life coach and eco-entrepreneur business coach.