I consider you a "Tribe Leader". I believe we both share a great concern. A concern for our planet's ability to support both plant, animal and human life in our lifetime – and in the lifetime of our children.
I want to ask for your support for the cause of a better world. I don't ask about money.
At the end of this message I have three requests for your support for a sustainable world. A world of less consumption. A world where politicians care for justice, human rights, human lives, our planet and world peace.
We can reduce our consumption. We can live in peace. We CAN make a better world! If we stand united.
But we must inform and engage! And we must seek influence.
Unfortunately, influence remains in the hands of politicians. My call goes to all political and non-political "Tribe-Leaders" all over the world.
I ask "Tribe Leaders" from Asia, Oceania, Africa, South-, Central and North America, Europe and Antarktis to stand united and support truthful politicians to be heard.
I'm seeking to run for a seat in the Danish Parliament for the next election. Do I want to be elected? Do I want power? Do I want fame?
Quite honestly, I'd prefer to live a self-sustainable life as an anonymous in a remote rural friendly community. Life as a traditional politician seems to me more like a nightmare than a dream. So selfishly, the answer is absolutely NO!
However, I believe life as a politician can be turned upside/down. A dream of truthful politicians who stand united across borders. Maybe terrible alone in their own countries – but strongly united and supported globally. A new generation of global politicians who enjoy life for true values. Truthful politicians who seek to influence and empower other truthful politicians. Politicians who want change more than power and fame. Politicians for a common cause. A global cause for a better world.
But my biggest hope, is that others, better political figures than me, will run with me, and allow me to step back and stay in the background, where I feel I can do the most.
You might rightfully ask if a single Danish Parliament member can do anything in a large and global world.
My number one action would be to encourage all Danish politicians to step out of their political authoritative parties and speak their own voice.
My number two action I would take, would be be to challenge government distribution of money to government institutions and large organizations. It is a well documented fact, that most of that money is wasted in administration, and many cases prove nepotism and corruption. My call to global politicians, would be to direct that money to support "Local community Tribe Leaders" and people who "have a true passion for making the world a better place". People who do things and could do so much more with a little more money. People such as yourself, and I dare think, many of your followers.
My number three action would be a political call and support for Education and "People's Engagement" in local "Reduce consumption and live better projects".
My number four action would be to establish "Ridesharing Corridors", connecting "Tribe Communities" for education, sharing, caring, helping, trading, bartering and so on. I vision a "Global United Tribe People" who will plants seeds of "Flowers of Life" all over the world. Seeds that will sprout, grow and change the world.
I have three specific requests to you:
1. On April 30th, I seek help to spread a "Unite The Tribes message" to go viral prior to 1st May, which, in Denmark (and many other countries, I believe), is a day with political activism and speeches. If you can support the message when it is ready by 20th April, I hope you will share it on social media.
2. I hope you will give feedback and consider to take a more active part in a closed "Unite The Global Tribes" initiative group, with comments, ideas etc.
3. I hope I can somehow support you in your project, and hope you will allow me to do so to my best abilities. I would appreciate if you would let me know of specific things you'd like me to do, although, at this stage, without any obligation and anticipation to say yes. Likewise I would appreciate to hear if you are open to non-obligatory requests to you for specific requests for my or other tribe people's initiatives?
For more information about me, please visit my webpage at www.olavlangehansen.com and check my Facebook pages.
Sincerely,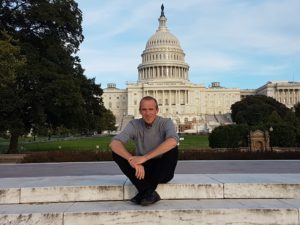 Olav Lange Hansen
olav.lange.hansen@gmail.com
US Tel: +1 239 719 1405
MX Tel: +52 664 748 2865
Facebook:
A Dane in Mexico
Olav Lange Hansen
GreenDriveThinking