The picture is from "The don't know our name yet Eco-Friends society" founding meeting by the Malecon in La Paz, Baja California Sur, Mexico on 23rd September 2018. On this page you can read a brief description of the founding members. If you want to be part of a society with intention of changing the world while at the same time travel, live freely and possibly maybe even make a good living from doing it, then you are very welcome to join our Facebook group.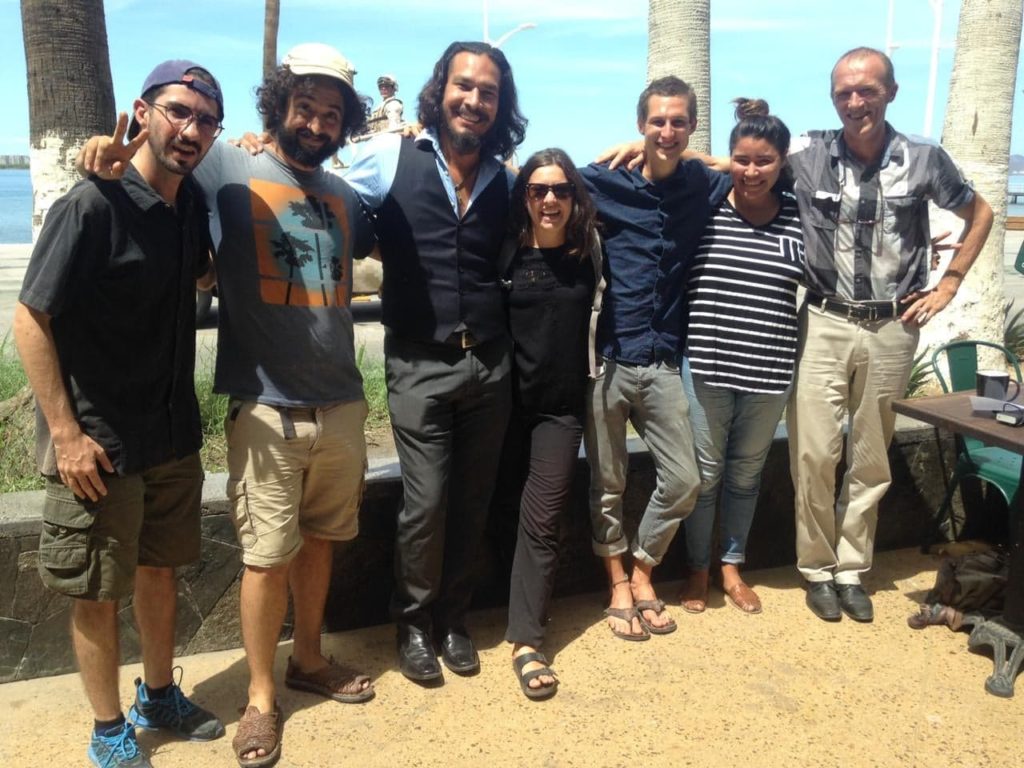 From left Kristopher Torra (La Paz, Mexico), Victor Guardarrama (La Paz, Mexico), Pablo Chiw Diaz (La Paz, Mexico), Melanie Mich (Canada), Jacques Vermeersch (France), Eréndira Manzo (La Paz, Mexico) and Olav Lange Hansen (Denmark).
Kristopher Torra (La Paz, Mexico)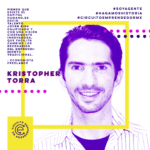 Kris is clearly a very committed to making life better for people, while also making the world a better and more beautiful place. He does what politicians keeps blaming each-others for NOT DOING, while they themselves mostly keeps talking, talking and talking. Kris and the people around him are different. They DON'T WAIT! They INSPIRE! They ACT LOCAL! They THINK GLOBAL!
Punto Verde Recycling Station in Todos Santos

 Kris is very involved in this project, run by Alex and Ana. The mision is zero garbage in Todos Santos B.C.S. , help to reduce the environmental liability and promote circular economy. Read more at https://www.gofundme.com/PuntoVerdeDos
You can find great inspiration and ideas to improve your own life from these and other reducers, reusers, recyclers on the  "Eco-rrrevolucion" page on Facebook.
Victor Guardarrama (La Paz, Mexico)
Every single politician knows, the solutions to environmental global problems are "behavioural change" and "community engagement". But they rarely seem to know WHAT to do – and HOW!
Victor does. He is an incredible knowledgeable and passionate person. He has a masters degree in Anthropology, he is writing a PH. D. on subjects comprising sustainability, economy, future technology, history, culture, psychology and political structures. But more importantly than a degree, he does more than just talk and write. He has travelled the world, lived in local communities and cities in India, Mexico, Europe, Canada, a.s.o. Victor uses his passion and abilities. He observe and absorb culture, society trends and all as a sponge. He has an ability to put local community information into context with a massive amount of global scientific and spiritual knowledge and pass it on in a way that INSPIRE, ENGAGE and lead to ACTION!
Pablo Chiw Diaz (La Paz, Mexico)
The objective in Pablo CV introduce him very well:
To be involved in the development of sustainable and solidarity communities, characterized by a critical and complex thought. Aimed at citizen action in pro- of nature, equality and life. Backed by educational excellence and a harmonious mental life.
His education reads "Master's degree in sustainable development and globalization |Uabcs", "Master in Educational Leadership | World University" and "Specialty in Clinical psychotherapy with transpersonal humanistic orientation | Diego Portales University".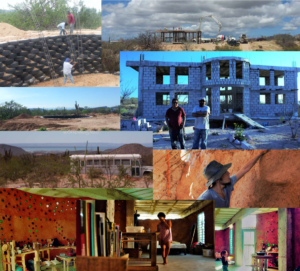 No doubt that Pablo has the education, but in contradiction to most professors and scientists, Pablo studies are not just theory, for him it is REAL LIFE!
Pablo's home is a sustainable "Earthship", built of recycled materials, with the global "Workaway" community.
You can read more on Pablo's Workaway profile here.
Melanie Mich (Canada)
Mel loves travelling and nature. She loves to engage in local communities, learn cultures and lifestyles – and contribute to self-empowerment. "Seeing people succeed in improving life" gives her an awesome strange good feeling, that she wish to share.
She has made this into a life dream and a passion. She seeks to turn monitoring and measuring success of local community projects from being a passion, to also make it the path for her professional life.
Her dreams, desires and skills in measuring and monitoring success, comes in very valuable to any project the Eco-friends team engage in.
Jacques Vermeersch (France)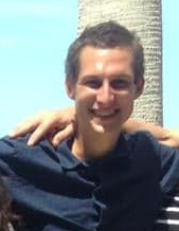 Jacques is a 21 year young workaway traveller from France, with a bachelor in marketing, who found out that a job in marketing might not be exactly be what he wanted in life. So he went out to explore the world, it's opportunities, different cultures, different lifestyles – and so on.
Jacque is young and strong. He enjoy to engage and "do hard practical work", as well as, as most French :-), he likes good food, good wine, a discussion, a good party and happy people around him.
There is no doubt that a sustainable and social responsible world is a deep wish in Jacques' heart. Maybe a future as politician? Or Farmer? Or Traveller? Nobody knows yet where life will take Jacques, but he's happy spirit desire to contribute and be part of the local community where he travels, makes him a very valuable resource and appreciated personality.
Eréndira Manzo (La Paz, Mexico)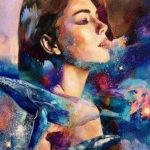 Eréndirá is born and have lived her 26 year old life in Baja California Sur. She is not only a "true local", but she is a very engaged, energetic, happy and humoristic person to be around – and a magnificant cook!
Eréndirá's is engaged in the "La Catra" local community project in La Paz, where she teaches English to kids. She loves to teach, and she loves nature, organic gardening, as well as she is an active activist in any cause that threatens the wellbeing of "her people's nature and wellbeing".
She is the one, that takes local and international inspirational ideas into a pot like ingredients in a Mexican dish. She adds to the mix, the culture, habits and characteristics of the local people, and cooks it slowly, until she comes out with the recipé for the really good and feasible project ideas for the local community. Sometimes she also adds a tad of humoristic sarkasm, giving seed to both discussions and laughter.
"Since it seems impossible to get Trump to give up the ridiculous wall project, why don't we then invite both him and the Mexican president to La Paz to show them the "La Catra Recycling Factory". We should convince them to hire "La Catra" to build "The Wall" of recycled plastic. Trump gets his wall, Mexico gets rid of it's plastic waste and we get a lot of sustainable jobs."
Olav Lange Hansen (Denmark)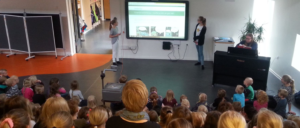 The picture is Olav's daughter and her best friend at the age of 11, presenting a GreenDriveThinking "Make a cartoon or image" driving habits behavioural change competition. GreenDriveThinking was founded by Olav and his family in 2010 and the about text from the GreenDriveThinking Facebook page is probably the best description of Olav's ideas, work and intentions. It reads:
We work to engage people to act. To form Tribes and share. We believe in sharing economy and ridesharing. It's about freedom, prosperity, togetherness and responding to Mother Earth's call for action. Mobility and ridesharing is also about inclusion, equal opportunities and helping others.

We travel the world, for research and to engage. We engage young in schools, and universities and people in local communities and at workplaces. We help communities to raise funding for local community prosperity and mobility projects. We build rideshare apps.

We research, share information and teach. About mobility, prosperity, sharing economy and sustainable entrepreneurship. We focus on rural areas. Our vision is to give young and elderly more freedom and equal opportunities. To give parents more freedom and better economy. To give better mobility and prosperity to rural areas. To reduce the time people waste in traffic jams. To save money for tax payers to build expensive new roads to cater for the meaningless many solo-drivers stuck in traffic every morning and afternoon in their 5 seat cars. Our vision is for all people to feel safe, rich and free. And to feel included, strong and loved. It is about a lifestyle in balance with nature and oneself.