I don't drink Pepsi, but the commercial reminds me of myself hiking through Europe in my young days. OMG I felt free. I did crazy things and felt the thrill. I flirted and felt the rush of love. I hitch-hiked from Denmark to the French Riviera, intending to go to southern Spain and Portugal. But I impulsively choose to join a group of other young adventurers. We partied and had fun, and made an impulsive vote on where to go. Two hours later we were in a train, heading towards Brindisi in Italy, from where we later took a ferry to Athens in Greece. We did not only feel free. We lived the very feeling of freedom. We lived life. To the MAX.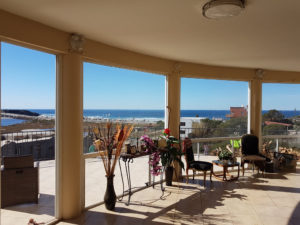 Back to this point in time. I was 48 years old, and as the majority in my age, I worked. But when it came to feeling free, I was extremely privileged. I actually came pretty close to live life to the max for a man of my age. I still did (and do) crazy things, although somewhat more responsible now. But at the time, I did feel I lived a paradise lifestyle – in a paradise valley.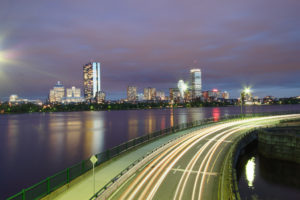 I sometimes wonder why so few at my age seek the life of freedom that I experience. Is it safety and convenience that hold people back? Is it obligations and responsibilities? Is it that people think children would not thrive or would miss out on opportunities? Is it possessions that bind them? Is it borders, rules and language? Is it because they think their economy is insufficient?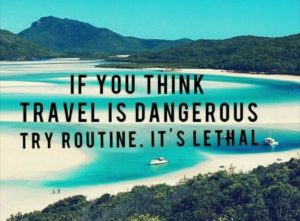 Maybe most people THINK that pursuing career and money is to pursue their dreams. I did too, but I realized I never needed it. It helps with some money, but I got "captured" by stress, routine, possessions, and the collective mindset that an impressive job title, a big house, an expensive car and two annual vacations was my dream. But I was wrong. Very wrong. But I didn't realize it until I lost everything in a bankruptcy. That changed my path and took me on a life journey, both geographically and spiritually. And my experience is, that most of the things that held me back from pursuing my dreams before that were more imaginary than they were reality.
What dreams required for me was not money, although it would have made many things easier. But much more important is an adventurous spirit, courage, initiative and a strong belief in oneself. Good relations and a good deal of knowledge strongly reduce risks and improve opportunities. Having at least a bit of money helps too. But I came to Mexico with almost no money, knowledge and relations, and in spite of that, after less than half a year I now live a paradise lifestyle – in a paradise valley.
My greatest philosophical discovery on my life journey, is probably that I don't NEED TO LIVE the lifestyle I live to feel happy. I don't NEED TO OWN OR HAVE. What really counts is that I KNOW I CAN HAVE IT – IF I WANT IT. This knowledge makes it so much easier to make sacrifices – and to obtain what I dream of. For example, to choose a period of hard work and almost no freedom and pleasures is for me temporary when I have the knowledge of always having the option to quit without falling on my ass and loose house etc. You could say it is safety I'm talking about, and yes, some degree of economic safety is required to achieve freedom. I have set my safety level low and that is probably the most significant factor in my life, and what has given me the very privileged freedom I remain to experience. I KNOW I CAN HAVE FREEDOM – IF I WANT IT – WHEN I WANT IT.
Likewise with the other emotions I consider the most important ingredients in the recipe of how to "Live Life to the MAX".
Feel RICH: I do not need to own or live in a big house to feel rich, but KNOWING THAT I CAN – IF I WANT – WHEN I WANT, makes me feel very rich. And in Mexico I did have that opportunity. 
Feel INCLUDED: As most people, I love to be social, although I very much also love peace of solitude. The Mexican lifestyle is socially relaxed, friendly and impulsive. People knock on the door, meet at the market or call out on Facebook to meet at short notice in one of the many small restaurants. I can always be social and feel included – and I can always retreat to peaceful solitude. I CAN HAVE IT AS I WANT IT – WHEN I WANT IT.
The other emotions I consider to be amongst the six most vital ingredients in the recipe of how to "Live Life to the MAX" are to feel strong and to feel the magic of love.  I will leave them out here. Those feelings are more individually dependent, and can be just as well achieved living a life as an "Adventrepreneur" as they can by living a more traditional lifestyle.
I'm not the only one living a paradise lifestyle. This "Valley of Paradise Living" attracts like minded adventurous people from all over the world. Many, including me, are happy to let others in on the secrets of making this free lifestyle a reality – for a vacation, a longer period of time, or to live an otium in Paradise. Or maybe as a "Snowbird", who stay here during winters.
If the "Paradise lifestyle" appeals to you and you want to talk to me, please don't hesitate to send a message to contact me.
And remember that whatever you do, whatever your situation is, always look on the bright sides of yourself and of your life. If you feel down, maybe that is when you have the best opportunity to change your life. It took a bankruptcy and a divorce for me. Keep that in mind and think of your hopes and your impossible dreams. If you do that, you may find that you, or maybe something bigger than yourself, will guide you to a better life and many precious happy moments. Living Life to the Max is not about what you have, what you do and what other people think of you. It is about how YOU FEEL INSIDE YOURSELF.